Discipline Fantasy
I am your Discipline Fantasy Goddess. Once you've had a single call with me you'll know what it's like to have spoken to a real woman in control. There are very simple steps in which to become one of my pets. Number one, don't waste my time. When my indicator says I am available, I am here to take your call. But only if you are ready to serve me. I want you to have your toys, your outfits, any other "playthings" handy when you dial me up because we are going to get down to work!
I don't know if you've participated in being humiliated before but I tell it like it is. There isn't anything you can hide from me, my sweet little sissy. Number two, you must always honor your Goddess. When you are serious about sensual domination and discipline fantasy, you get the most out of each and every session.
I am here to teach you, instruct you, control your every move…I want you to completely submit to me and be my slave. My very attentive slave, "Sasha" is what he/she likes to go by… and they regularly send me pics of themselves dressed in their sexiest outfits in public places, emails detailing their scandalous provocative behavior in between calls as well as receipts from sultry purchases on their way. The more you play with me, the more we will be able to anticipate one another's needs. I expect consistent updates and check-in's from my pets. Don't keep me waiting for long, I am available by appointment at VeronicaMidnight@gmail.com or if my indicator is on – -@ 1-720-893-0881. I look forward to playing with you.

Femme Domme Fatale
This fetish blog was posted by Veronica.
Call Veronica's phone line:
Read more from Veronica's Phone Sex Blog
Check out Veronica's Phone Sex Profile

Veronica on Gmail ⋆ mistressveronicax@gmail.com ⋆
Veronica on Skype ⋆ ⋆


Bitch Don't Speak… shush that stupid little mouth of yours because I'm about to teach you a lesson or two about Talking in My clasroom.
What I really want to do is simple, easy… to shut that blabbering mouth once and for all. So you know what I want to do next?
Ahh, yes… I want to make you listen.
First, I'm going to take that pretty little mouth of yours and tape it shut, nice and tight! Then I'm going to draw a little smiley face over it, because why not? Put a smile on that face or else I'm gonna get sick of looking at it.
Then I'm gonna sit your ass down, tie those legs and those arms because you're not going to need them anymore, not for this…
Out comes a knife, freshly sharpened and shiny! Could do a lot of damage with that knife, don't you think? Such a pretty little knife might look gorgeous next to your skin… mmm, red from the blood dripping cuts would look best.
But nah, I won't chop up my little lamb just yet! No. I have something more special in planned. She's gonna make me a pretty penny and be my fuck doll.
Instead of cutting into my new piece of cake, instead I'm gonna take that knife to cut off all her clothes. She's not going to need them now because I went every part of that whore accessible. I want to be able to have my way with every part of her.
Then I'm gonna go through my list and call some of my Clients who are known to purchase a little more than just a night out. Surely there's someone to help make use of this big-mouthed whore around this god forsaken town.
Oh look! A call… and from who? Someone you should be very excited about little whore. It's my very special friend and I can't wait to introduce him to you.
Since he's on his way over, we're going to have to make a good impression on him. You're gonna have to be able to take him at moment's notice. Don't worry though, we'll make sure to take LOTS of care of that body of yours.
Oh no.. a knock on the door. Guess who, whore?
It's your worst nightmare!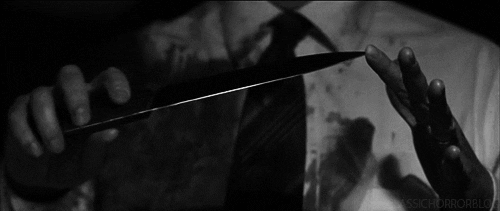 Dominant Teacher Miss Lizzie
1-908-69MSLIZ
Get 20 for 30.00 ~ ask me about it!
Sinful School Teacher
This fetish blog was posted by Lizzie.
Call Lizzie's phone line: 1-908-69MSLIZ
Read more from Lizzie's Phone Sex Blog
Check out Lizzie's Phone Sex Profile

Lizzie on Gmail ⋆ naughtymisslizzie ⋆
Lizzie on Skype ⋆ naughtymisslizzie ⋆